Cytometry is the division of Cytosens dedicated to flow cytometry in every aspect.
Innovative technological tools for untraditional cytometry
We offer flow cytometry and sample prep instrumentation, reagents and services to accelerate life science discovery through innovation.
With the aim of bringing some of the most advanced technologies, developing and training our commercial network and thanks to the application support of our specialists and engineers, we want to be the new reference point for cytometry in Italy.
We are committed to accelerating your science providing a complete suite of solutions for sorting and cell analysis with our leading flow cytometry products, designed to deliver high-performance results and save you time.
Cytosens partner of Sony Biotechnology
Cytosens was born after 10 years experience in Flow Cytometry field. The intention of being the reference company for all the cytometry laboratories, offering cutting-edge technologies, has given birth to the partnership with Sony Biotechnology. Cytosens is an authorized distributor of Sony Biotechnology products, flow cytometers, cell sorters and cytometry reagents in Italy.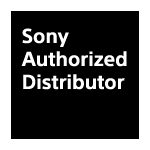 Thanks to the partnership with the major brands and major companies producing reagents for cellular analysis, Cytosens offers the complete solution for your FACS LAB.

Discover our Cytometry Portal
We are a startup dedicated to flow cytometry in every aspect. We want to be the new benchmark for non-traditional cytometry.
Take a look at our dedicated website