We make use of the collaboration of researchers and experts in different areas of expertise.
We offer consultancy and experimental solutions aimed at universities, research bodies and public and private laboratories.
Cytosens provides life science services by making technologies, experience and knowledge available in outsourcing.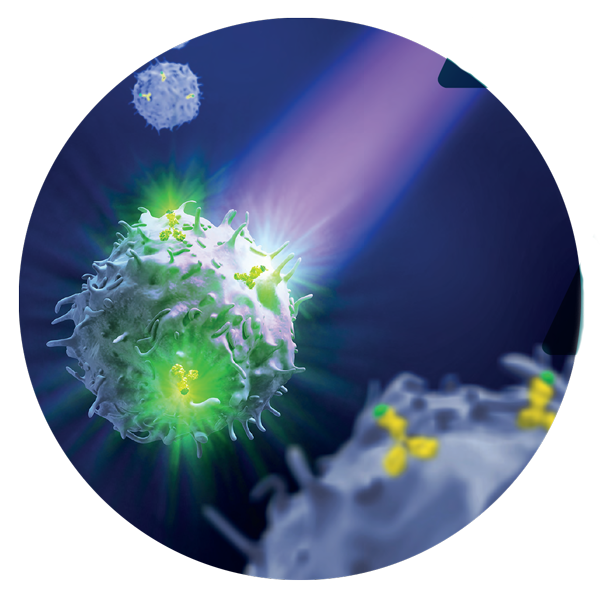 Synthesis of Oligonucleotides
Synthesis of short and medium length oligonucleotides* :
Synthesis of unmodified DNA / RNA
Synthesis of modified 5 'or 3' DNA / RNA
Labeled DNA / RNA probes In 1.5 mL Eppendorf or 96 well plates
*All our Oligos are desalted and controlled with MALDI-TOF,
in synthesis scales of 40nmol – 200nmol-1mmol. Delivery in 24-72
hours. Purification by HPLC or PAGE on request.
Premix Tube or Plate
Purified DNA, plasmids and PCR products, pre-mixed with primers in eppendorf from 1.5 mL or 96 well plates;
Tube or Plate
DNA, plasmids and PCR products resuspended in water in 1.5 mL eppendorf plates or plates 96 wells to be sequenced with standard primers or with non-premixed custom primers;
Walking Primer
Single or double stranded sequence using walking primer
Results: Email 48 hours from receipt of the sample
Reading length: 99% accuracy for the first 700bp
Next Generation Sequencing - NGS
Whole Genome Sequencing
detection of SNPs, insertions, deletions and large-scale rearrangements
Targeted re-sequencing
identification of SNPs in single genes or whole exome
Metagenomics
genome analysis of microorganisms directly in them natural environment
Transcriptome
sequencing of mRNA, lncRNA and small RNA
Epigenomics
ChIP-seq, Metyl-Seq, Whole Genome Bisulfite Sequencing
Single-Cell Sequencing
genome and/or transcriptome analysis in single cells
NGS services include consultancy for experimental design and bioinformatics analysis for the interpretation of results.
Services built with Illumina NextSeq 550DX, Illumina Nextseq 6000, Illumina MiSeq and S5
Proteomics / Mass Spectrometry
Identification of proteins by MALDI mapping or LC-MS / MS
Fractionation of protein samples by SDS-PAGE
Quantitative analysis of Differential Proteomics
Structural analysis of proteins and peptides
Accurate Molecular Weight of Peptides and Proteins
Peptide mapping, post-translational modifications and variants
Sequence of Peptides by Tandem Mass Spectrometry
Analysis of Glycoproteins, Monosaccharides, metabolites
Services include specific consultancy for the design of the experiment, data analysis and interpretation, converted into ready-to-use formats the publication.
The Interactomics services are as follows:
Interactomics analysis with purification of protein complexes by immunoprecipitation and protein identification
Analysis of protein-ligand interaction, using the SPR technique with the definition of kinetic and thermodynamic constants of the interaction
Cell line collection can be supplied in three forms: cryopreserved, in active growth or as a cellular pellet. Cryopreserved cell lines are provides as frozen ampoules derived from liquid nitrogen (-196 ° C). The delivery of actively growing cell lines as well as cell pellet is performed after revitalization, cellular count, viability evaluation, and maintenance in optimal culture conditions of the cell line itself. All cell lines are controlled for:
Microbiological status by mycoplasma detection assays;
Morphology, by monitoring in microscopy;
Proliferative capacity, through accurate and optimal manipulation in vitro as suggested by good laboratory practice in Cell Culture.
The Cryopreservation services are as follows:
Liquid Nitrogen Storage of cryopreserved biological samples

Support for the collection, transport and cryopreservation of biopsy samples

Preparation and shipment of cryopreserved samples

Isolation and cryopreservation of cellular pellets dedicated to the extraction of nucleic acids

Isolation and cryopreservation of fresh mononucleate cells isolated from peripheral blood and/or medullary and/or tissue

Management of biological samples deposited at BBMRI biobank
Housing;

Colony management;

Gavage;

Blood draw;

Organ removal;

Organ perfusion;

Stereotaxic surgery;

Wound healing;

Echo;

Ultrasound biomicroscopy;

Positron Emission Tomography-Computed Tomography (PET/CT);

Bone dnsitmetry (DEXA);

Laser doppler;

Fluorescence tomography 2D/3D;
Photoacoustic imaging

;

High field Nuclear Magnetic Resonance;